"To impart the 'Next', we have identified high impact skill sets for all sunrise industries."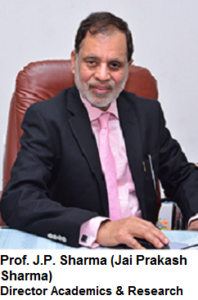 'Delivering Next' is all about our approach here at IMS. It is not a statement of vision but a practical approach wherein we inculcate the skill sets that train students to be the best asset for the industry. Our IT programs are clearly unique in their methodology and curriculum and aim to super-skill our students who could then deliver quick and accurate results from day one. To impart the 'Next', we have identified sunrise industries where we will be training students in practical scenarios and thereby developing the skills to suit them to specific roles that they will undertake in the industries. The need for developed skill sets in the industry is a clear void that we are aiming to fill.
We are proud to present this as well as other key differentiators like Personality Development, as part of the course structure.
IMS Noida is the only institute where you learn to predict the uncertain future by being part of it. That really is the essence of 'Delivering Next'. Visit IMS, feel the difference and learn the Next.